Take the plunge! This will become one of your best partnering relationships…
As a newer client, I appreciate working with a professional and knowledgeable team that explains things thoroughly and in terms a common layperson can understand. They tell the truth with no overselling and complete transparency. The peace of mind in dealing with a company that treats you as more than an account is priceless!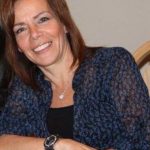 Kim Capone
Practice Manager
Dr. Mark Fleckner
Ophthalmologist, Retinal Specialist
Garden City, NY
Each team member knows our company, and what is most important to us
As a client of Sandwire Technology Group, I never have to worry about major issues or downtime. They address issues before they become problems. When we do call, response time is very quick. This is essential as our network and systems are integral to our business. Best of all, with Sandwire, we never feel like a number or just another client.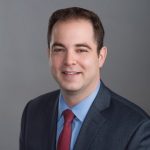 Gregg Knepper
President
Integrated Coverage Group
Plainview, NY
More than a vendor, Sandwire Technology Group
is our IT partner.
As a busy medical-claims processing company, nearly everything we do depends on technology. We are growing quickly and adding new services to our line-up. We need an IT firm that knows our systems, our operation and our people. They have to understand the business of healthcare. We need a company that can do more than keep up, but recommend solutions. That company is the Sandwire Group.
Bert Lurch
CEO and Co-Founder
E Central Medical Management, Inc.
New Hyde Park, NY
Trust Sandwire to give you the right technology at the right price.
By bringing in Sandwire Technology Group, we no longer have to keep full-time internal IT staff, continually investing in them to stay current. They have the experience and expertise we count on. Sandwire works with us closely and understands our needs. They are a valuable addition to the extended Frank Lowe team.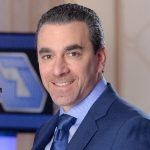 Brian Atkin
President
Frank Lowe Rubber & Gasket Co.
Shirley, NY
Personal relationships and personal attention set them apart from the pack
We have worked with other IT firms in the past. What sets Sandwire apart is the level of personal relationships they cultivate, and the resultant understanding they have of our needs. They know who we are and what we do. They respond quickly and efficiently to our issues. They know our business and our staff. Anyone can find competent IT professionals; we have engaged good people, who happen to also be talented IT professionals.
If you are on the fence about hiring Sandwire Technology Group, I'd say, GO FOR IT. The level of personalized service you'll receive is second to none.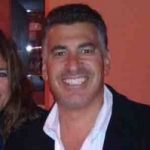 Michael Barth MD, FACP, FACG
Long Island Gastroenterology Specialists
Wantagh, NY
Personal attention at competitive rates. What could be better?
Sandwire Technology Group's defining quality is its service – attentive, timely and personal. We know that we can connect directly with its executive team when we have questions that extend beyond the help desk personnel. They are large enough to offer the latest solutions, delivered by a team of experienced technicians, as we need them. Yet, they are small enough so we are not lost in the crowd as we might be at a larger firm. With Sandwire Group, our concerns are their priority.
Cindy Wolff, LCSW, CASAC, CPP
Executive Director
Tempo Group/Tempo Youth Services
Woodmere, NY
Sandwire Technology Group is a lifeline that keeps our business going - no matter what.
We are in the PR and crisis management business. Having technology that works and works well is critical to our success and that of our clients. Sandwire has been more than just a service provider, during good times and bad. Their "we are here to help" attitude and commitment to seeing the work through is absolute. The team is attentive, friendly, thoughtful, willing to listen and most importantly, solution-focused. Having Sandwire's team behind us has allowed us to focus on what we do and build our organization. In Sandwire, I have a partner, not the usual vendor/client relationship. There is no comparison between Sandwire and my experience with other IT companies. That's why I never hesitate to recommend Sandwire to my clients and colleagues, and continue to do so.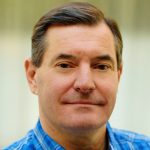 Bill Corbett, Jr.
President & Entrepreneur Publicist
Corbett Public Relations, Inc.
Floral Park, NY
Through 20 years of exponential growth, Sandwire Technology Group has been our "go-to" IT advisor.
When we first started with Sandwire, we were a small business with just a few computers. Fast forward 20 years and we've grown to become an organization with 4 locations, 200+ computers, multiple servers, cloud functionality and numerous software & hardware partners. Through it all, Sandwire has been a strong strategic partner.
Sandwire's technicians are best-in-class, taking a strong interest in our business and proactively managing our IT systems. They always have their clients' best interests in mind and are there when needed most. Sandwire's owner, Adam Schwam, consistently provides expert guidance for our continued success.
If you have the slightest doubt about choosing Sandwire, give me a call! Hear first-hand of their professionalism, care and knowledge. Talk with a long-time client who works in media and uses advanced technology. Let Sandwire help you as they did Schneps Media, and will continue to do so into the future.
Joshua Schneps
CEO and Co-Publisher
Schneps Media
Brooklyn, NY
Sandwire's level of knowledge far exceeds anything I have ever seen in an outsourced IT firm.
Working with Sandwire Technology Group gives us peace of mind, knowing we have a team of highly skilled IT professionals to help us out at a moment's notice.
The personalities of the people add to the experience, too. I enjoy talking to each of them - they understand the gravity of the issues facing my company and are easy to work with.
If you would like to hear more first-hand, CALL ME! I've worked with other many other IT companies and have never found one even close to the level of competence and professionalism that Sandwire offers. I have personally recommended Sandwire to many of my clients and vendors. Every one of them has thanked me.

Jonathan Hirsch
VP of Operations
P.M. Medical Billing
Sandwire stands with me in the trenches.
As a serial entrepreneur over the past 25 years, Adam Schwam and the Sandwire Technology Group has been there for me from the start, making sure my IT systems are safe, secure and scalable.
Sandwire stands with me in the trenches. They set up our systems in new businesses. They service our daily operations. They phased us out and transitioned us over when we have sold.
They engineered and installed an awesome multi-media training facility in our latest office. They are quick to respond in an emergency. On rare occasions when it's needed, I have direct access to the owner – not something I would expect to find in a larger company. Bottom line – Sandwire Group has been a consistent, responsive and proactive partner over the years.
I am always up for a challenge, and know I can continue to count on Sandwire for whatever comes next.
Rob Basso
President
Associated Human Capital
We count on Sandwire for spot-on, dependable service.
For more than 100 years, Croker has provided fire and life safety awareness and preparedness programs. Today, as the largest fire and life safety consulting company throughout the United States, the efficiency of our IT systems and solutions is integral to our business operations. We entrust this important responsibility to Sandwire. Their knowledgeable, professional staff never hesitates to go the extra mile to troubleshoot and resolve a problem. They provide time-sensitive IT support and get the job done.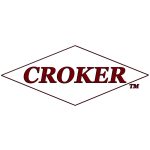 Brian L. Weinstein
President
Croker Fire Drill Corp. | Croker Fire Safety Corp.
| Croker Fire & Life Safety Institute
Hauppauge, NY
Sandwire Technology Group is a partner, not a vendor.
Sandwire provides peace of mind knowing that our IT infrastructure is maintained and protected by people who care. Sandwire Technology Group is very hands-on and works with us as a partner, not as a vendor. They provide excellent service and their staff is professional and thorough. They are always there for you when needed. And Adam Schwam, Sandwire's president, cooks a mean steak!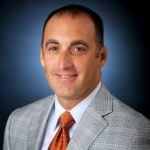 Co-owner
Sir Speedy of Westbury
Hauppauge and Melville, NY