COMMUNITY. CHARITY. LEADERSHIP.
Sandwire's commitment for over 20 years.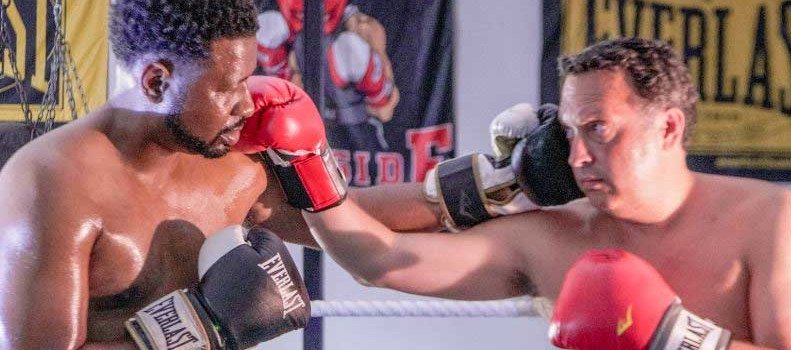 The concept of "giving back" infuses the company culture at Sandwire Technology Group. As President and CEO, Adam Schwam sets the bar and motivates the team. Karen Perry, Sr. VP and COO, provides similar leadership. Both have long records of service to nonprofits, community organizations and business groups, knowing their time, effort and funds raised make a profound difference. Not only is this great for the community, but it is also good for business. Some Sandwire clients have actually hired the company due to its visibility as a supporter of community causes. Others have followed its lead and sponsored events or gotten involved as volunteers. Sandwire is proud to set an example.
Adam is a founding member of The Long Island Elite, a young business professionals' networking group that encourages relationship-building through giving back to and raising funds for regional charities. Sandwire Technology Group has been a consistent sponsor as the organization has raised more than a million dollars for dozens of LI charities. Karen is a past event chair of a thousand person wine tasting event and founding member of a national charity supporting individuals with vision/hearing loss. She founded a company, Event Journal, that for 18 years gave charities a unique means of raising millions for major events with its digital ad journal websites and artful presentations. Both have participated as board members and have held leadership positions in numerous organizations.
In 2004, Adam participated in the Long Island Fight for Charity, boxing (with other entrepreneurs and executives) to raise money for local charities. In 2019, he made an encore performance, boxing before 2,000+ spectators. His contender was his close friend and Sandwire client, Bert Lurch of E Central Medical Management, Inc. To maximize donations, Adam wrote, produced and starred in a movie short entitled "What are a Few Punches Worth," based on the Rocky films, featuring a parody of the rivalry between Rocky and Apollo Creed. All told, Adam and Bert raised more than $65,000 for local charities.
The Sandwire Technology Group team also contributes to and participates in a variety of other community and business organizations. Belief in community, participation and giving back has long been key to Sandwire's culture and will continue to be for years to come.