Expert IT Management & IT Support for
Long Island's Professionals, Non-Profits & Businesses
Is your current IT service provider:
Tuned-out, not "into" your business?
Slow to respond but quick to bill?
Miscommunicating or just not clicking at all?
Learn how fast and friendly outsourced, managed IT
service in Nassau and Suffolk counties makes your
Long Island business run smoothly
Why Select Sandwire Technology Group as
Your Next Long Island IT Company?

For 25 years, we have built our business on the referrals of business owners in Nassau and Suffolk Counties and New York City. At Sandwire Technology Group, our proudest accomplishment is the large number of long-term clients who are still with us today.

We watch over your entire network, taking the management and hassle of maintaining it off your hands. This frees you to focus on your customers and on running your business, not on your IT systems, security and backups.

As your IT partner or advisor, we discover what you need for maximum productivity and to keep your IT system operating at peak performance. Our experience in the latest platforms and products means your IT network always reflects your needs - and our guidance - for your company.

Have a problem? When you call us, we will work with you to provide the answer you need. We are committed to helping you understand your IT system without confusing technical jargon. Our goal is two-fold: to address the IT issue and to satisfy you - our customer!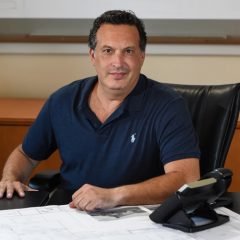 Adam Schwam,
President & Founder
Sandwire Technology Group:
trusted computer support for businesses throughout Long Island
Your business can save money and time today with our managed services, network solutions, IT support and more.
With Sandwire Technology Group solving your IT issues, you can:
Start using your time wisely – with the basics of your company all under control, you can focus on more profitable ventures for your company.
Save capital for important projects – with our flat-rate IT and managed services, you'll save cash every month that would have been otherwise used for your technology breakdowns.
Enjoy exemplary uptime – don't worry about your network being down at awkward times anymore. With Sandwire Technology Group's 24/7 monitoring, you can trust your network will be running when you need it.
Our custom service packages deliver what you need and want without overstepping the boundaries of your budget. From cloud services to data backup, we're here to team up with you and your company for expert support.
So, if your company is on Long Island, Sandwire Technology Group can help you.
Our Clients Say It Best! Why They Love Working With Us...
Take the plunge! This will become one of your best partnering relationships…
As a newer client, I appreciate working with a professional and knowledgeable team that explains things thoroughly and in terms a common layperson can understand. They tell the truth with no overselling and complete transparency. The peace of mind in dealing with a company that treats you as more than an account is priceless!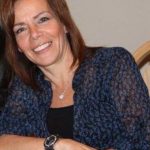 Kim Capone
Practice Manager
Dr. Mark Fleckner
Ophthalmologist, Retinal Specialist Garden City, NY
Each team member knows our company, and what is most important to us.
As a Sandwire Technology Group client, I never have to worry about major issues or downtime. They address issues before they become problems. When we do call, response time is very quick. This is essential, as our network and systems are integral to our business. Best of all, with Sandwire, we never feel like a number or just another client.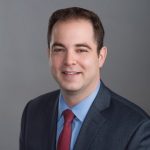 Gregg Knepper
President
Integrated Coverage Group
Plainview, NY
More than a vendor, Sandwire Technology
Group is our partner.
As a busy medical-claims processing company, nearly everything we do depends on technology. We are growing quickly and adding new services to our line-up. We need an IT firm that knows our systems, our operation and our people. They have to understand the business of healthcare. We need a company that can do more than keep up, but recommend solutions. That company is Sandwire Technology Group.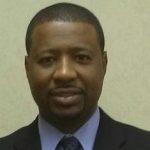 Bert Lurch
CEO & Co-Founder
E Central Medical Management
New Hyde Park, NY